LOWVILLE – Lewis and Jefferson counties are ahead of the curve with their efforts to increase registered child care opportunities. They have inspired other organizations and municipalities with their model and positive results so far.
There are potentially 72 more child care openings in the two counties if each of the nine new state-registered providers from the first round of program training takes on a full roster of children. Up to 136 new slots could arise from the 14 new home child care businesses being developed in the second round of training that began on March 8.
"It's working," said Cathy C. Brodeur, director of the Jefferson-Lewis Childcare Project at the Community Action Planning Council of Jefferson County. "This is cutting-edge stuff. It's exciting and it's good for our families… and truthfully, it's really encouraging because it's been a long time of 'I don't know' (for the child care problem). "
The four-pronged action plan to help licensed child care opportunities grow involves multi-faceted training; small local grants to new providers for equipment; support for existing child care centers to increase the number of children they can serve; and the provision of "retention bonus" funds to help existing centers keep their care providers despite the ongoing workforce shift in many sectors.
Lewis County was the catalyst for the program after targeting the lack of child care – which became even more apparent during the pandemic – as a priority.
The county Planning Department and economic development entity, Naturally Lewis, reached out to Jefferson Community College, the planning council and the Small Business Development Council to create the Childcare Project early last year. Jefferson County joined the team shortly after.
Other counties and organizations have been noticing the program and asking to know more.
Ms. Brodeur said Oswego County; the Southern Adirondack Child Care Network that serves Hamilton, Warren and Washington counties; the Adirondack Birth to Three Alliance serving Clinton, Essex and Franklin counties and the St. Regis Mohawk Reservation; and the National Association of Counties have reached out to learn more about the program and its outcomes. She and the program team have given presentations to many of the inquirers, answering questions about how it all works.
The training, originally referred to as Regulated Home Day Care Training Bootcamp, was funded by the industrial development corporations of each county and was completed in December.
Like Lewis County's $ 200,000 pledge to childhood development from American Rescue Plan Act funds last year, Jefferson County has now also dedicated rescue funds to the program – $ 809,000 – according to county board chair William W. Johnson. The funds will be processed through the Jefferson County Local Development Corp.
"We all feel that child care is a very important part of the whole workforce and getting back to work," he said.
The first free training session, held from June to December last year, provided participants with a child care scholarship and an opportunity to take a credit course in early childhood development at Jefferson Community College for free.
Megan E. Pierce, of Adams, had been "watching kids on and off" for years when a friend, who is a registered home child care provider in Belleville, showed her a post about the bootcamp on social media and encouraged her to participate.
She started her business, Kidz Corner, in October, two months before the end of the program, and has eight children ranging from 1 to 11 years old coming to her home for care.
Ms. Pierce said she is halfway through the early childhood course at JCC where she is gaining "a better understanding of doing child care and what it's like to make children comfortable and what they need," although she believes she's already on the right track.
"There's no child that leaves here unhappy, I can tell you that. They pretty much cry when they have to leave and that's always a good sign, "she said.
In Lewis County, Glenfield's newest home child care professional, Michelle L. LaPrade, opened Shelly's Smart Daycare in January. She has two infants, two toddlers and two school-age children.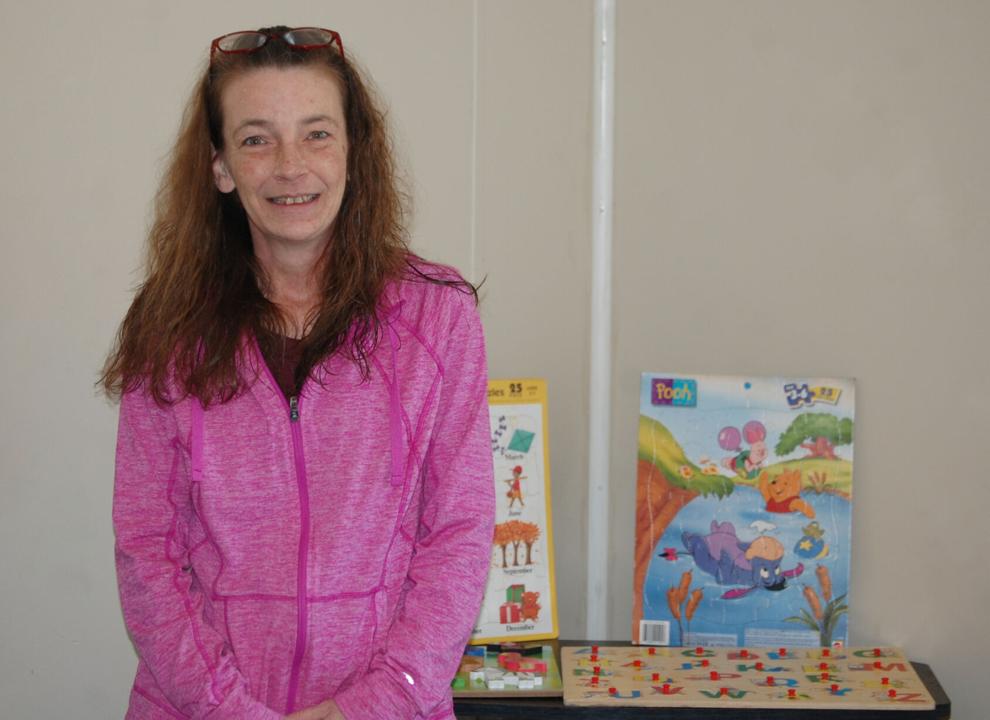 Ms. LaPrade has been taking care of children for more than 20 years but has never registered. After finding out about the program on social media, she said she didn't want to put it off any longer.
"I thought it (the training program) was fabulous," she said. "I wish I would have done it a long time ago."
She, too, is taking the JCC course and finds it "very interesting."
The state limit for each home "family day care" license is up to six children too young for school with no more than two infants younger than 2 years old, and two school-age children, for a maximum of eight children. "Group family day care" registrants require two adults on duty and can have double the amount of children.
The first training also created new home child care businesses in Copenhagen, Carthage, Philadelphia and two in Watertown, Ms. Brodeur said, although two participants never opened their child care businesses and one found a job at a child care center after completing the training and registration for her business.
The training session now underway may provide additional child care businesses in Theresa, Black River, Chaumont, LaFargeville, Philadelphia, Adams, Dexter, two in Adams Center, three in Carthage and in Lewis County, one each in Lyons Falls and Lowville.
The training regiment includes skills needed to meet state licensing requirements; assistance negotiating the registration and licensing bureaucracy; business planning and management mentorship; and health and safety courses like CPR training and first aid.
The program also provides $ 1,500 in local grants to help new business owners buy equipment and supplies in stages, according to Ms. Broder.
Neither Ms. Pierce nor Ms. LaPrade were aware yet of that opportunity. Both women have already paid for startup costs, from smoke detectors to renovations, on their own.
For the one existing child care center in Lewis County and eight in Jefferson County, the program will provide up to $ 30,000 each for four new care staff members for one year and, to help existing centers keep their employees, funds have been made available to provide up to $ 1,500 per year for employee retention bonuses.
Because the continued efforts to evolve from "child care deserts" to fertile ground for working parents looking for reliable child care involves a multifaceted approach, additional measures are being taken. Lewis County Planning Director Casandra M. Buell and Naturally Lewis Executive Director Brittany L. Davis told county legislators about other opportunities during a Health and Human Services Committee presentation in mid-March.
"Child care is a workforce issue. It's a barrier to employment. Employers need to start thinking about child care as a benefit and they need to adapt to address child care in different ways, "Ms. Davis said. "It may not always be a monetary benefit. It's often shifting the way you operate to meet the needs of families. "
Mrs. Davis said she is having conversations with employers throughout the county about looking at child care as a benefit and potentially applying some "out-of-the-box" thinking to alleviate the clash between working and caring for children, like changing shift hours to better accommodate getting children on buses in the morning, offering child care subsidies or creating an "a la carte" benefits menu with child care as one option.
Mrs. Buell said that "a lot is progressing. We're exploring center-based child care. We don't want just one. "
Although she didn't go into detail, County Manager Ryan M. Piche added that they have been working with the Lewis County Health System and a national child care agency, "looking at proximity for the hospital" and focusing on night-shift challenges "For child care.
He added that the county is also working with Fort Drum on the issue.
For more information about becoming a home child care provider, call Ms. Brodeur at 315-782-4900, ext. 240.
.