When the Arvada Center opened the play "Stick Fly" last night, it made Jada Suzanne Dixon the first Black female theater director in the center's 46-year history. When the Town Hall Arts Center opens the musical "Once on This Island" in Littleton this Friday, Betty Hart will become the first Black female director in its 40-year history. Just last month, Hart became the first Black female director in the 86-year history of the Colorado Springs Fine Arts Center's theater program at Colorado College.
That's three Colorado cultural institutions, 172 years of combined closed doors now opening.
"It's about time," Hart said.
And not only in the sense of, "finally." This story is about the passage of too much time – and it's about the times we are living in now. It is also, Hart added, time to celebrate. Because times are changing.
"There are moments in time that are pivotal for change, and I think this is one of those moments," said Hart, also President of the Colorado Theater Guild advocacy group. "I think the Colorado theater community has been hungry for change for a long time. That time is now, and I think it's great that Jada and I are a part of this momentous moment."
But while "we're the first," Dixon added, "we can't be the last." And that's a sentiment shared by Arvada Center President and CEO Philip Sneed.
"It is incumbent on us to make sure she's not the last – or the only," said Sneed. "We fully acknowledge this is one early step, and we have a long way to go. But we are committed to that journey."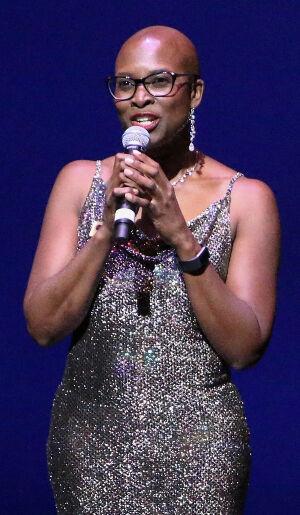 The collective journey that the local and national theater communities are now on began in greater earnest with the rise of the #MeToo Movement in 2017, followed by the 2020 police murder of George Floyd and the subsequent "We See You White American Theater" campaign, which is challenging primarily White theater organizations to meet the moment and implement transformative, anti-racist policies including increased access, transparency and representation. And not only on the stage, but at all levels of theater making – including directing.
Until now, the ranks of Colorado stage directors has always been very small, for the most part male, and almost exclusively White. As a result: Pretty much anywhere Hart, Dixon or any other Black female directs anywhere in Colorado, they are likely going to be the first.
"This is the time for the Colorado theater community to be looking inward and not only asking the tough questions, but to answer them – and then act accordingly," said Dixon.
Questions like, "Why did it take this long?" And, "What next?"
Theater in the Blood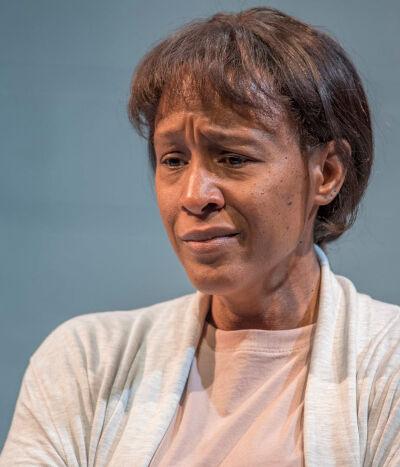 Hart and Dixon both grew up with performing in their baby bones. Dixon was raised at Park Hill just north of the old Stapleton Airport. Her father was Deputy Mayor Bill Roberts, just the second African American elected to Denver City Council and considered a visionary for pushing for the construction of Denver International Airport. He also has a school named after him.
Dixon performed children's theater at the famed Bonfils Theater (starring in "The Incredible Jungle Journey of Fenda Maria" at age 12). She wanted most to be a dancer, studying with legends Cleo Parker Robinson and Mattie Springfield. She graduated from Machebeuf Catholic High School before earning her undergraduate degree from New York University and a graduate degree from Harvard.
Hart was born in Miami to a father who was a public-school teacher and a mother who was a histopathologist – someone who diagnoses tissue and organ diseases. It was a brainy if lonely upbringing, she said. "I preferred books to people." Her mom says Betty decided she was going to be an actor by age 3. Her earliest glory was playing the lead role of Tilly the Tooth in a dental-hygiene play. She played a junior-high Jesus in "Godspell," blissfully unaware that she might ever be limited by her gender or skin color from playing anyone onstage – or doing pretty much anything in her life.
After moving to Atlanta for her high-school years, she attended Whittier College in California and the Royal Academy of Dramatic Art in London. She settled in Denver after a 2013 visit to her brother and quickly took the reins of Kaiser Permanente's educational theater program. She starred in the Arvada Center's "The Mountaintop" and performed with the Colorado Shakespeare Festival, but she considers her career turning point to be the opportunity to direct Mary Louise Lee in "Lady Day at Emerson's Bar & Grill," staged as a collaboration between Vintage Theater and the Denver Center for the Performing Arts. She has since directed at Creede Repertory Theatre, Colorado Springs TheatreWorks and others.
Dixon, a winner of three True West Awards for her acting, considers herself an early career director. But she got lots of attention last year when she directed and starred in "American Son," playing the mother of a biracial teen killed by police, for the Curious Theater Company, where she is an "artist in residence" for the 2021-22 season.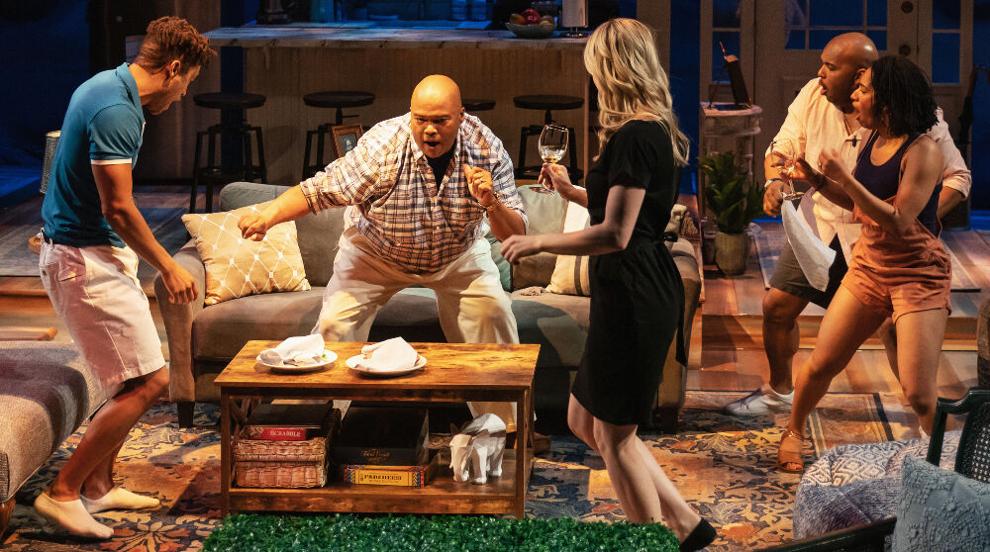 Dixon is directing "Stick Fly" at the Arvada Center through May 19. She was attracted to the story, she said, because it introduces an affluent family that should be utterly recognizable to largely White theater audiences – only this one happens to be Black.
"It's about two sons who are bringing home their partners to meet their very imposing parents at their vacation home in Martha's Vineyard," said Dixon. As the weekend unfolds, secrets come out and relationships are challenged.
"What I find most intriguing is that this is a story a lot of White audiences are going to easily relate to," Dixon said, "but it is told through a lens we don't often see onstage."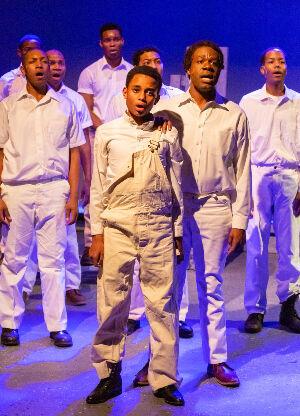 "Once on This Island" is an enduring 1990 Broadway musical written by Lynn Ahrens and Stephen Flaherty, also the team behind "Ragtime."
"It's set on an island with two different social classes of people," Hart said. "It's about what happens when two individuals from those different worlds meet, fall in love, and how the power of that love brings other people together.
"We have all been living through trauma for a very long time, and it's clear that our world needs more love and forgiveness than ever before right now. And those are the themes of 'Once on This Island.'"
The musical, running through May 8, is also making Town Hall history in that the cast of 15 actors are all people of color. "That includes Black, Indigenous, Filipino, Latina, Chicana and bi-racial," Hart said. "And that's super exciting, because I think anyone who comes to see our show is going to be moved by seeing people who might not look like them and discover that humanity comes in every shade, in every size and in every gender. We need that message now more than ever."
now what?
Moving forward, what does real and ongoing progress look like to Hart and Dixon? It will mean local theater companies hiring a Black director not only to tell Black stories but to direct Shakespeare and other plays once exclusively thought to be reserved for White creatives. It will mean hiring Black directors and performers without it being tokenism, or as a checkmark to avoid criticism or protest, but rather as a real commitment to ongoing open doors.
It will mean giving a qualified person of color their first opportunity to be a stage manager, lighting designer or artistic director – just like, somewhere along the line, some theater company has given every White artist their first opportunity to be a stage manager, lighting designer or artistic director.
It will mean permanent change, and for the only reason that matters: Because it is the right thing to do. Not to be used to solve a PR problem.
Robert Michael Sanders, who was named Chief Operating Officer at Town Hall last year, took the job, he said, in part for the opportunity to help create that change. "I don't take that responsibility lightly," he said. "There are talented people of all genders and colors and creeds, and we are going to continue to make room for them because there is room for all at Town Hall."
Dixon likes what she is seeing, at least so far. "I am hopeful that the changes we are seeing are happening for the right reasons," she said. "It may be that Colorado just moves a little slower. But that's OK, as long as the conversations keep happening, and change keeps happening. Even if that change is small right now – small is better than nothing, and small is better than throwing up your hands."
Because it's about time. And it's been long enough.
†